Deep fried.
Bacon-wrapped.
Scallops.
Need I say more except for the recipe? Well here it is:
Scallops
Bacon strips
Oil, enough to fill a pot halfway

1. Wash scallops very well. Pat dry.
2. Cut bacon strip in half and wrap each half around 1 to 2 pieces of scallops.
3. Secure with toothpicks.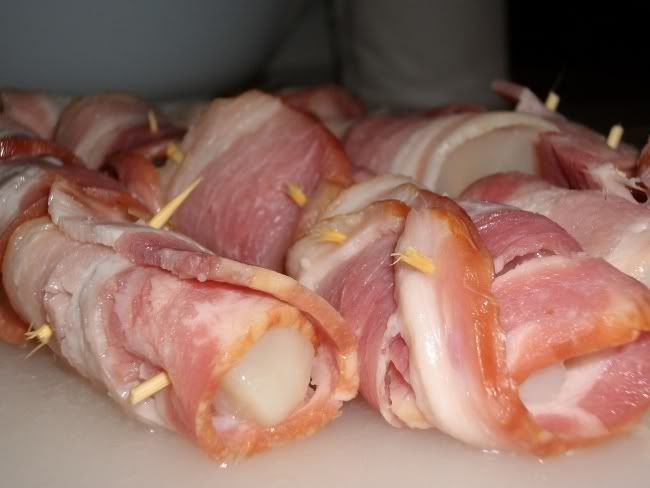 4. Heat oil up to 350 degrees. Fry the scallops until bacon is crisp.
5. Remove toothpicks. Enjoy.